IFA , Europe's premiere consumer tech trade show, is a massive showcase held every year in Berlin, Germany, for companies to display their latest products in front of international media and hordes of showgoers. IFA's official dates this year are Friday, Sept. 6, to Wednesday, Sept. 11, but press coverage has begun as of this morning.
Familiar names including Amazon , Samsung , Electrolux, LG , Lenovo and Qualcomm will be front and center at IFA, alongside other companies perhaps less known to American audiences, but all contributing to the carnival-like atmosphere in Berlin. Unlike the CES in Las Vegas, IFA is open to the general public, which makes the mood more festive, with a crowd that's ready to be impressed.
We'll keep this page updated throughout the week to bring you the most important news to come out of Berlin this year. Here's what we've seen so far:
LG has a new AI for its large appliances than can tell you if you're using your refrigerator wrong Lenovo introduced some new Chromebooks Samsung has a new line of affordable 5G phones, the Galaxy A90 5G Intel showcased a bunch of Project Athena laptops, which promise up to 9 hours of battery life Razer unveiled a new white Blade Stealth gaming laptop with Intel's new Ice Lake CPU Samsung's AirDresser is a clothes steaming closet that saves you trips to the dry cleaner Bosch introduced a new line of Silence Edition large appliances that run extra quietly Bosch also has new fridges that let you use a custom photo as their external finish Asus has a new ROG gaming laptop, equipped with a 300Hz display meant for e-sports Asus also launched the ProArt StudioBook One laptop, which boasts desktop performance for creatives Asus's new ProArt display tries to outdo the Apple Cinema Display XDR Are smart locks safer in Europe? Acer's Thronos gaming chair is back, and it wants to help you relax This new Electrolux fridge will stop your beer from exploding
Since we have a team in Berlin, we also stole some time away from the show to report on some interesting stories we found from around town.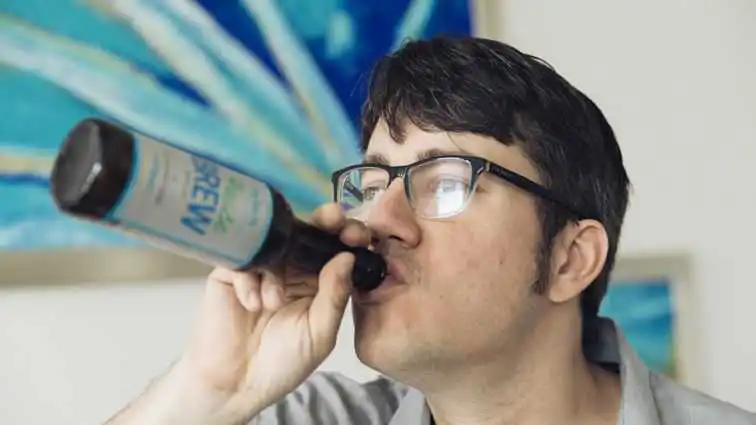 We'll be adding stories to this page throughout the show, so be sure to check back often for all of the latest news from IFA 2019 .